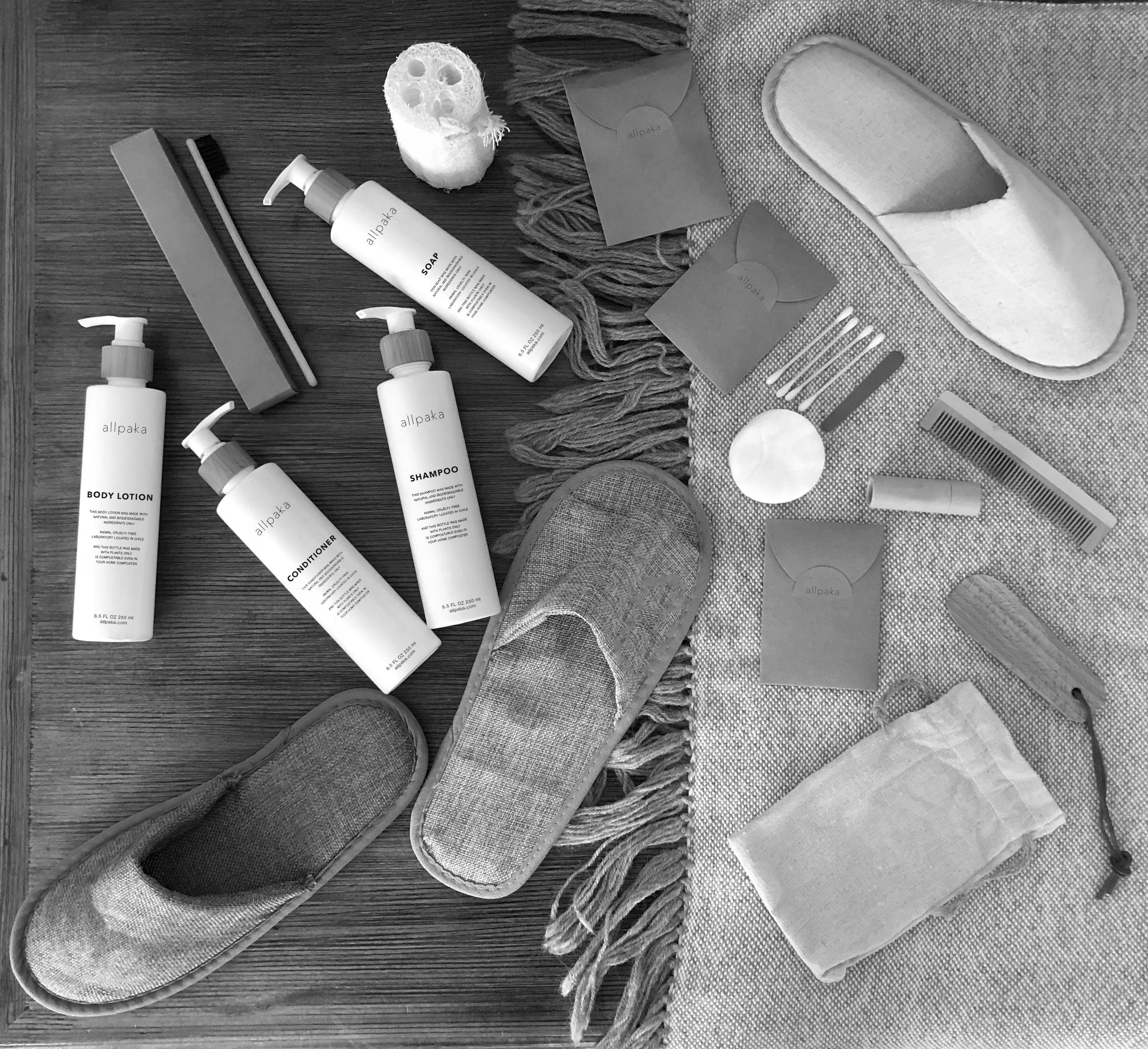 WHAT WE DO?
We were born as a hotel supplies company 14 years ago. We work with hotels that make great efforts to have sustainable operations and generate the least possible impact on their surroundings.

In mid-2020, as a result of COVID19 and the temporary closure of all our hotel clients, we saw the need to add a new sales channel totally different as our business such as retail and e-commerce.
BUT WHAT EXACTLY DO WE DO?
We manufacture Skincare & hospitality products for your home or hotel with 100% NATURAL and BIO-BASED materials (from renewable natural sources).
We have a totally inclusive philosophy of work and treatment between supplier and client, where we work together and develop unique and sustainable products at a fair price, without taking small producers or the environment.

In this way, we became the first hotel and cosmetic amenities company to eliminate single-use PLASTIC from its products.
WHY OUR BRAND IS DIFFERENT NOW
We changed the name to unify brands we are selling in our 2 main markets, Chile and the United States.
The new version of our brand involves more global concepts than when we started with this project and we are happy to share it with you:

Original Concept
ALPAKA = ALPACA

Now we added a new "L" to the brand, has the same phonetic sound as ALPAKA, but involves more positive concepts than just the South American animal.

allpaka = ALL = Everyone in English.
allpaka = ALLPA = Earth in Quechua.
allpaka = KA = Vital Force in Egyptian.